Contact Us
Location
8635 Firestone Boulevard
Suite 100
Downey, CA 90241
Services
Abortion - Medical (Pill)
Abortion - Surgical
Birth Control Pills
Colposcopy
Emergency Contraception/Plan B Pill
HIV Testing
Mirena/Kyleena IUD Birth Control
Nexplanon Implant Birth Control
Pap Smears
Paragard IUD Birth Control
Pregnancy Testing
Office Hours
Monday 8:00 am to 5:00 pm
Tuesday 8:00 am to 5:00 pm
Wednesday 8:00 am to 5:00 pm
Thursday 8:00 am to 5:00 pm
Friday 8:00 am to 5:00 pm
Saturday Closed
Sunday Closed
Learn More
About FPA Women's Health of Downey
If you are in need of Women's Health and Family Planning services in Downey, CA, FPA Women's Health is here to serve you. Our office provides a variety of services, including Annual Exam, Birth Control, Cervical Cancer Screening, Abortion, Women's Health, and Birth Control to our patients with care and expertise. FPA Women's Health has served many happy patients of the Downey community. We hope to see you in our office soon!
Downey is located in Los Angeles County, near the cities of Bell Gardens, CA and Paramount, CA. The city is home to a variety of schools, including Downey High, and colleges such as Cerritos College and Icdc College. Patients of our practice can enjoy local attractions and activities in Downey such as Embassy Suites by Hilton Hotel Los Angeles-Downey, Days Inn by Wyndham Downey, and American Inn. After your appointment, grab a bite to eat at one of Downey's many lively restaurants, including Pop's Cafe or McDonald's.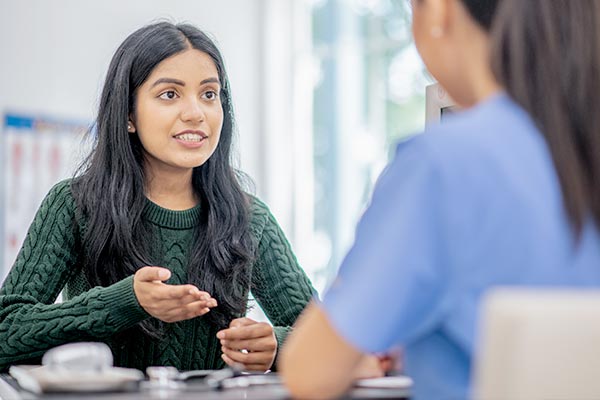 Testimonials
"Such amazing people at this location! They always make you feel super comfortable, and taken care of."
"I had a great experience at the San Bernardino FPA Women's Health location! The staff is very friendly and they move with urgency. I recommend this location to all."
"Love Downey FPA! The staff is very caring and always goes over the top to help you. Raven was my nurse practitioner and convince me to get the implant in my arm. I was so scared! But it didn't hurt, barley brushed. It's the only birth control that didn't give me any Side effects."
"Very sweet supporting staff. Was in and out for my depo shot in no time. Glad I found this location closer to home."
"I love this location! I've been to different FPA locations and by far Santa Monica is my first choice. I live about 40 minutes away but it's worth the sacrifice to drive a few extra minutes. The staff is always very friendly and genuinely polite and helpful and I always feel well taken care of! Thank you for all you do"