50 years and 25 locations throughout CA
For more than 50 years, FPA Women's Health (previously known as Family Planning Associates Medical Group has been California's leading provider in family planning services and women's healthcare. With 25 locations located throughout California, we offer all aspects of family planning — from pregnancy prevention to pregnancy termination — in a professional, state-of-the-art environment.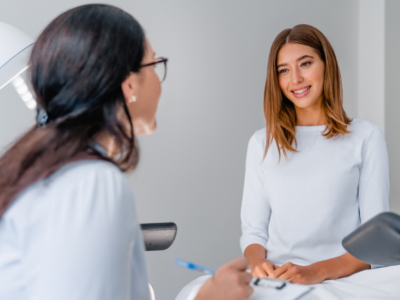 Our team of skilled physicians and nurse practitioners provide complete information and women's health care services to all their patients. Women of all ages rely on the extensive list of services at FPA Women's Health, including well woman exams, birth control, abortion, pregnancy testing, and more.
As a testament to the quality care we provide, we have been accredited by the Accreditation Association for Ambulatory Care (AAAHC) for over 25 years and have the distinction of being the first family planning provider in California to earn this honor. With an ongoing commitment to exceptional quality and care, we also offer 24-hour triage phone access so our patients can call and speak with one of our highly trained and experienced clinicians day or night.