For patients seeking an entirely private experience, we are pleased to offer safe and effective medication abortion by mail. Whether you simply prefer the privacy of your home or you have issues with transportation getting to one of our 25 locations, the medication abortion by mail process may be the right choice for you. Click here to get started.
How does abortion by mail work?

Why should I choose FPA Women's Health?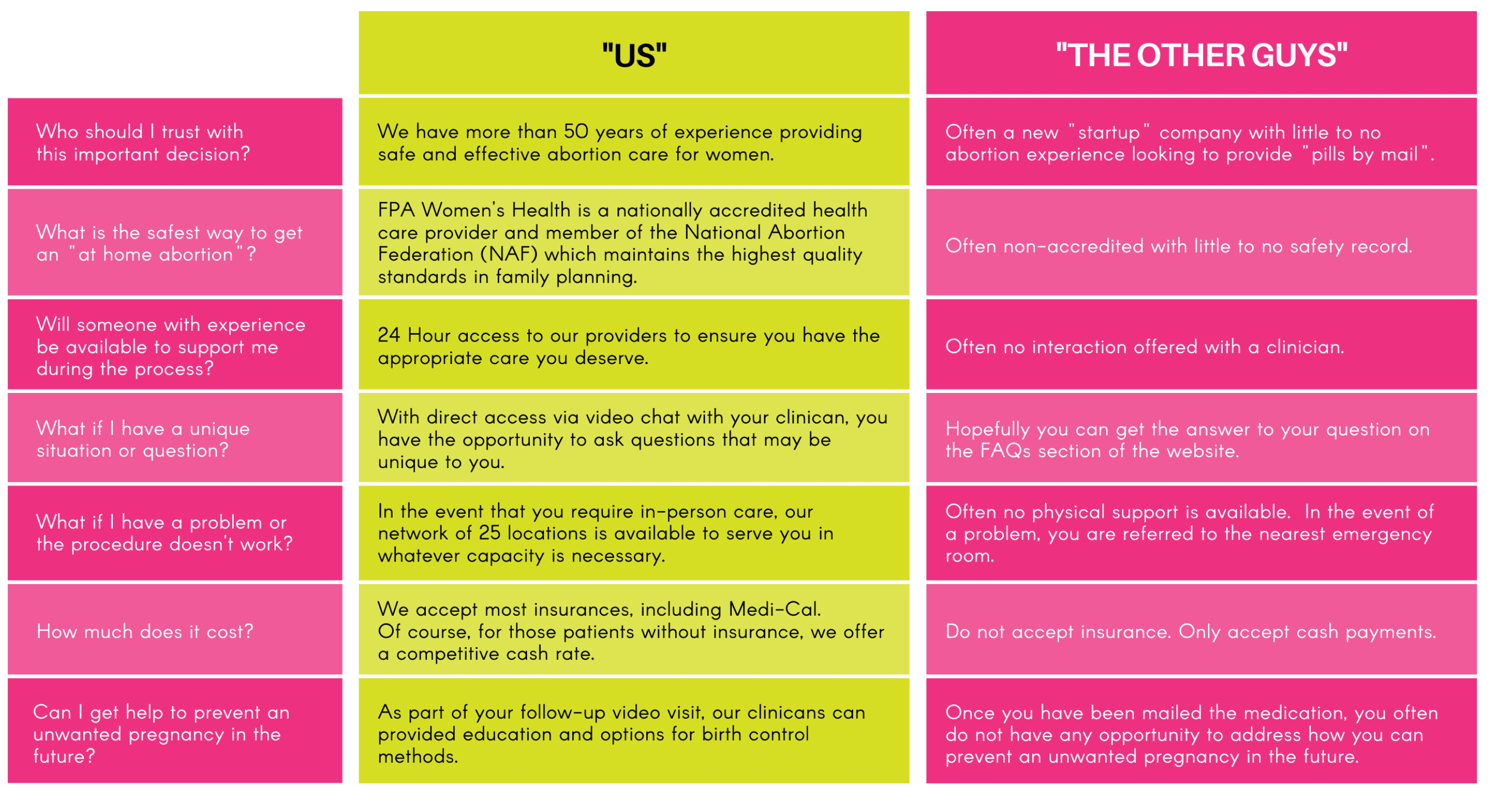 How effective is medication abortion by mail?
The abortion pill method is extremely effective with a success rate of nearly 95%. Only 2-3% of patients require any further follow-up or intervention following an incomplete or failed non-surgical abortion. Of course, any further follow-up treatment that may be needed is provided at no cost to the patient.
Is it safe?
Medication abortion by mail is extremely safe and effective. However, it is important that you understand the risks of forgoing an ultrasound since your clinician is determining the gestational age of the pregnancy by your last regular period.  Because there is no ultrasound involved, taking a medication abortion by mail does have more risk than an abortion in the office setting. It is possible that the pregnancy is more advanced than you think or that the pregnancy is growing abnormally.  It is also possible that the pregnancy is growing outside of your uterus.  This rare (<2%) but dangerous risk, is called an ectopic pregnancy.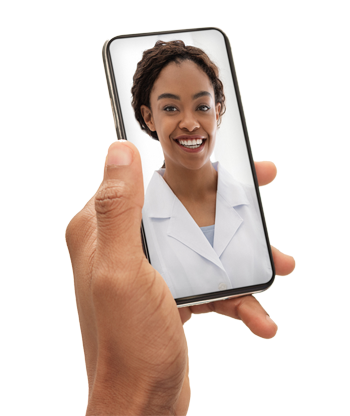 Request Medication Abortion by Mail
The abortion pill method is extremely effective with a success rate of nearly 95%. Tap/click here to request your medication abortion by mail today